Intermediate/Advanced Workshop
"Planning Treatment Using Clinical Hypnosis:


Practical Applications for Common and Not so Common Conditions"
Registration is open! (bottom of page)

WHEN: November 18 - 19, 2023 via Zoom

12 Florida CEU's and Credit Toward ASCH Certification
Presented by: David Reid, Psy.D.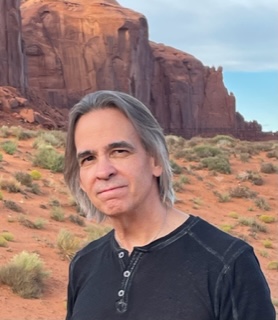 Dr. David Reid has been utilizing clinical hypnosis for the past 15 years and teaching Basic, Intermediate, and Advanced Clinical Hypnosis Workshops for ASCH and SCEH since 2013. He is a published author, including the Arthur Shapiro award-winning book, Hypnosis for Behavioral Health, as well as peer-reviewed articles on clinical hypnosis. He brings a wealth of knowledge and pragmatic experiences to this workshop.
Clinical hypnosis, whether facilitated by another or self-directed (i.e., self-hypnosis), has been shown to be an effective (and evidenced-based) means of enhancing pain management, panic and anxiety, phagophobia, smoking cessation, and depression. As clinicians, we can evoke therapeutic, conscious and unconscious resources for our clients in many ways, though in this workshop we will explore the practical and intentional application of clinical hypnosis for evoking client resources.
This workshop will provide attendees with opportunities to discuss and formulate hypnosis treatment plans, as well as implement hypnotic interventions (e.g., age regression, age progression, alert trance, posthypnotic suggestions) for the treatment of common (e.g., depression, anxiety, habit control) and not so common (e.g., phagophobia, trichotillomania) troubling and sometimes debilitating human conditions. Furthermore, this workshop, through the use of practical demonstrations, will minimize the apparent gap that exists for many clinicians who lack knowledge, understanding, and strategic application of clinical hypnosis interventions.
Learning Objectives:
At the conclusion of this workshop, participants will be able to:
Develop a treatment plan including hypnosis interventions for patients presenting with numerous personal challenges. Participants will complete a hypnosis treatment plan for at least two case studies that will be provided by the instructor.
Construct three metaphors appropriate for the treatment of anxiety, depression, and panic disorder (one metaphor for each condition).
Construct three posthypnotic suggestions for two case studies provided by the instructor. Participants will observe at least two demonstrations using posthypnotic suggestions generated from a proposed treatment plan.
Articulate alert hypnosis, including the "Helping Hands" intervention for treatment of unhealthy and unwanted habits.
Identify three hypnotic interventions that can be used to minimize pain (chronic, acute, and/or procedural).
Schedule:
Saturday, November 18: 9:00 am - 4:00 pm ET


9:00 am Introduction to the Workshop

9:30 am What is Hypnosis? Why consider Hypnosis? Introducing Hypnosis

10:45 am Break

11:00 am The GPS of the Legacy Model

12:00 pm Lunch break

1:00 pm What's in your Toolbox?

2:00 pm Break

2:15 pm Treatment Plan Proposal: The Setup

3:00 pm Case Review of the Frightened Fire Fighter

4:00 pm Adjourn


Sunday, November 19: 9:00 am - 4:00 pm ET


9:00 am Review, Q&A from Saturday

9:30 am Case Review of No Choking Matter

10:30 am Break

10:45 am Break out Rooms: Generate a Treatment Plan for Robin to Fly

12:00 pm Lunch break

1:00 pm Treating Habits and the Helping Hands Intervention

2:00 pm Break

2:15 pm Case Review of Acute Pain: Don't Scratch That Itch

3:00 pm How do you Re-Alert/Re-Orient?

4:00 pm Conclude Workshop - Adjourn
Location:

Via Zoom

Continuing Education Credit
We offer 12 Florida CEU's for licensed psychologists under 490 (Provider #50-774, Exp. 5/24); clinical social workers, mental health counselors, and marriage and family therapists under 491 (Provider #50-774, Exp. 3/25), and all our workshops count toward ASCH certification requirements. We automatically report to CEBroker. All registrants must have completed a 20-hour ASCH-approved basic workshop in clinical hypnosis.
Registration Fees:

If you prefer to pay by check, mail your printed registration form with your check payable to FSCH to 13705 SW 91 CT, APT C, Miami, FL 33176
By 10/18

As of 10/19

FSCH Members
$350
$425
New Life Members
$175
$213
Non-Members
$425
$500
FSCH Graduate Students/Intern Members
$275
$325
Graduate Students/Intern Non-Members
(with student documentation)
$325
$375
Note: if you are a graduate student or intern FSCH member, inquire about the Mutter Scholarship 40% discount.