Spring 2020 Intermediate Workshop - May 1-3 - Orlando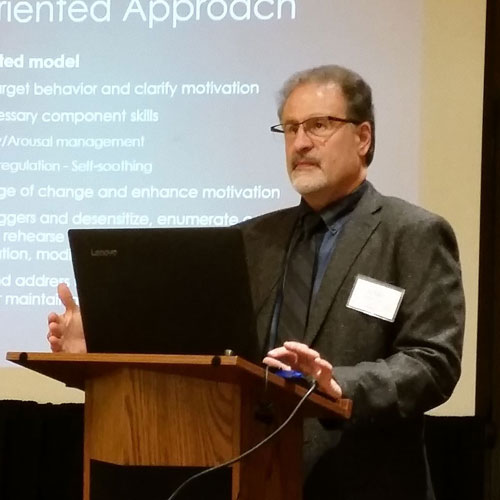 The Spring 2020 Workshop will be a long-awaited 20 CEU's (and credit toward ASCH certification) Intermediate Workshop which will be presented by our own Louis Damis, PhD, ABPP, and Steve Warner, PhD, QEEG-D, BCN, May 1-3 at Springhill Suites at Millenia in Orlando. This is a wonderful opportunity for experienced clinicians to refresh their skills, and for those with less experience to expand their knowledge and confidence.
Intermediate (ASCH Level 2) Workshop
What are the advantages of more training in Clinical Hypnosis? The second step in certification training is to strengthen skills, strategies and applications of clinical hypnosis. Level 1 (Basic) taught "how to" do clinical hypnosis, and part two builds upon this skill set and furthers development, adding the when, why, and where to the "how to."
Advantages:
Introduction to a wider range of topics on the utility of clinical hypnosis (e.g., Pain Management; Anxiety and Sleep Disorders; Habit Disorders).
Learn more techniques for the creative use of the language of suggestion to facilitate change.
Learn specific tools (advanced elicitation and intensification techniques) for specific populations (trauma survivors).
More practice with the feedback of expert faculty.
The Intermediate (Level 2) Workshop increases the learner's skills and builds confidence in their use of hypnosis and prepares them to move on to the advanced workshop level and individual consultation with a strong basis of skills and understanding of the principles and practice of clinical hypnosis.
Upon completion of this workshop, participants will be able to do the following in their practice:
Identify two hypnotic strategies for use in pain management.
Cite at least two examples of hypnoprojectives that might be used with clinical problems.
Demonstrate three types of techniques and types of suggestions that might be used with common behavioral problems.
Program Schedule
The complete schedule will be posted soon (Friday 4:00 – 9:00 pm, Saturday 8:00 am – 4:00 pm, Sunday 8:00 am – 5:00 pm = 20 CEU's.)
Eligibility
Health professionals holding doctoral degrees in medicine, dentistry, podiatry and psychology, or doctoral or masters degrees in social work, marriage and family therapy, mental health counseling, nursing, or other medical fields, licensed in the state in which they practice; degree graduates receiving documented clinical supervision toward licensing, and graduate students in eligible disciplines with documentation of their student status from the Chairperson of their graduate program. All attendees must have previously taken an ASCH approved Basic Hypnosis course or workshop.
Continuing Education Credit
We offer 12 Florida CEU's for licensed psychologists under 490 (Provider #50-774, Exp. 5/20); clinical social workers, mental health counselors, and marriage and family therapists under 491 (Provider #50-774, Exp. 3/21), and all our workshops count toward ASCH certification requirements. We automatically report to CEBroker.
Location
We will be returning to Springhill Suites at Millenia, 5403 Millenia Lakes Blvd., just off I-4 in Orlando, at our very special group rate of only $119 per night, which includes breakfast and WiFi. Parking is free for the first 25 who reserve rooms; otherwise, it is $5.00 per night. The hotel is within walking distance of the huge Mall at Millenia with its many restaurants and shops. Booking information will be posted soon
Registration Fees
Before April 2nd

As of April 2nd
FSCH Members
$425
$475
FSCH NEW Life Members
$212
$262
Non-Members
$525
$575
FSCH Graduate Students/Intern Members
$300
$350
Graduate Students/Intern Non-Members
(with student documentation)
$350
$400
Printed Workbook (optional)
$20
$20
IMPORTANT NOTE: Registrants will receive a PDF file of the slide presentation and handouts in advance of the workshop, however, if you wish to receive a printed workbook, please check the $20 printed workbook option in the registration form.
Note: if you are a graduate student FSCH member, inquire about the Mutter Scholarship 40% discount.