Advanced Workshop - November 2018
SUBJECT: Psychosynthesis - A Psychology for the Soul
Co-Hosted by the School of Psychology, Florida Institute of Technology
WHEN: November 3-4, 2018 SAVE THE DATE!
WHERE: Melbourne - More Coming Soon!
DETAILS: Intermediate/Advanced Workshop
Presented by Philip R. Appel, PhD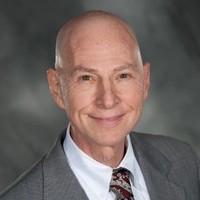 Dr. Appel is the Director of the Psychology Service of the National Rehabilitation Hospital in Washington, DC and has been with the Hospital since 1987, working with individuals who experience persistent pain primarily from traumatic injury or illness that interferes with their performance and obtaining quality of life. Originally trained as a Social Worker (Boston University School of Social Work), his first clinical position was as a Behavioral Science Officer in the US Army. After 4 years of active duty, the Army awarded him a full scholarship to pursue doctoral studies in clinical psychology. He attended the United States International University in San Diego, interned at Walter Reed Army Medical Center, and then completed another 4 years of Active duty. Dr. Appel's approach to clinical work is greatly influenced by Gestalt therapy and Psychosynthesis as well as Eastern Philosophical approaches to consciousness. He has written extensively about the use of hypnosis in physical medicine and rehabilitation and has several chapters in professional books as well as articles in the American Journal of Clinical Hypnosis. He has taught a variety of workshops since 1989, covering such topics as the use of imagery in psychotherapy, hypnosis in rehabilitation and behavioral medicine, Psychosynthesis and pain management. Dr. Appel is a Fellow of the American Society of Clinical Hypnosis and an ASCH Past-President. He is listed in the National Register for Health Service Providers in Psychology, and is licensed in both Maryland and the District of Columbia.
Psychosynthesis is one of the first Western transpersonal models of personality and psychotherapy. It was developed in 1910 by the Italian psychiatrist Roberto Assagioli. In this workshop, basic constructs involving the realms of consciousness, subpersonalities (ego-states), and the importance of the will, and the neo-Jungian functions, will be introduced and related to the practice of hypnotically mediated psychotherapy. That which makes this model unique is its recognition of the human spirit and how that impacts consciousness and its inclusion as an important element to be included in therapy. A guideline for selecting interventions based upon the patient's symptom will be described as well as a discussion of some of the therapy techniques associated with this model. This workshop will be experiential as well as didactic.
Program Schedule
NOTE: will include morning and afternoon breaks
Saturday, November 3, 2018
Sunday, November 4, 2018
Learning Objectives
At the conclusion of this workshop, participants will be able to:
List and define the 7 elements of consciousness from a Psychosynthesis model.

Discuss the difference between will and will power and describe an imagery technique associated with will.

Discuss the concept of Disidentification and describe one exercise for such.

Discuss the 6 functions and give examples of hypnotic strategies that are associated with the cognitive, affective and conative dimensions.

Discuss how Araoz's model of the "New Hypnosis' (acronym, OLDC) lends itself to working with the Functions.

Give examples of imagery techniques for accessing higher states of consciousness.
Eligibility
Health professionals holding doctoral degrees in medicine, dentistry, podiatry and psychology, or doctoral or masters degrees in social work, marriage and family therapy, mental health counseling, nursing, or other medical fields, licensed in the state in which they practice; degree graduates receiving documented clinical supervision toward licensing, and graduate students in eligible disciplines with documentation of their student status from the Chairperson of their graduate program.
Continuing Education Credit
We offer 12 Florida CEU's for licensed psychologists under 490 (Provider #50-774, Exp. 5/20); clinical social workers, mental health counselors, and marriage and family therapists under 491 (Provider #50-774, Exp. 3/19), and all our workshops count toward ASCH certification requirements. We automatically report to CEBroker.
Location
Coming Soon!
Registration
If you'd like to register, you may now do so easily by accessing the online registration form and clicking here. Registrants will receive the handouts/workshop slides as a PDF file for individual download and printing in advance of the workshop, however, if you wish to receive a printed workbook to be distributed at the workshop, there will be an additional fee of $20.00.
Tution Rates
Early Registration
Regular Registration
Members
N/A
N/A
FSCH NEW Life Members
N/A
N/A
Non Members
N/A
N/A
FSCH Graduate Students/Intern Members
N/A
N/A
Graduate Students/Intern Non-Members
(with student documentation)
N/A
N/A
Register Online Today!
Online Registration Not Open Yet!